Don't you know what a TXAKOLINDEGI is?
If you love wine and good food ... you're going to love these.
Discover the elegance of Txakolí: A premium Experience at the Wineries near San Sebastián.
What is a Txakolí Winery? Before elaborating on the reasons for visiting a Txakolí winery, we must first understand what this exquisite wine is. Txakolí is a light crisp white wine produced along the Basque Country's coastline, and San Sebastián is one of the main exponents. The region's climate and its unique soil help produce the distinctive quality of this wine, often served with a fizzy touch to make it the perfect complement to local delicacies.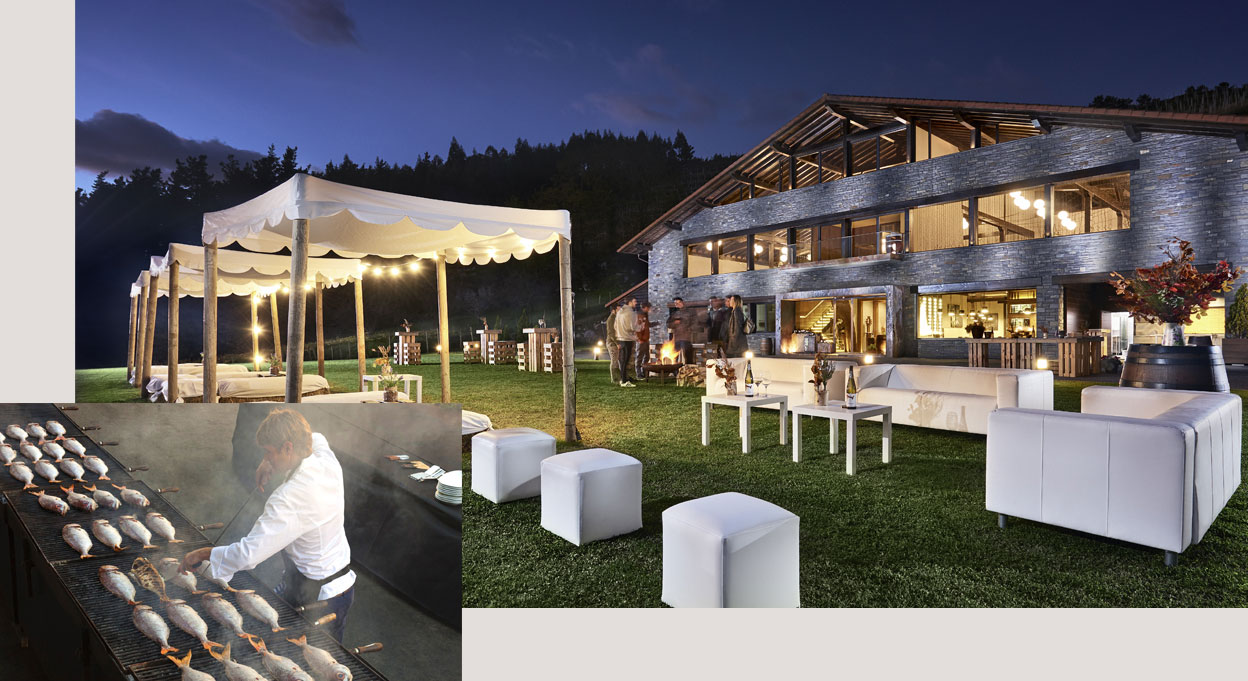 To find out more about this variety of white wine, we advise you to take a Guided Tour:
Discover the Winemaking Process: A guided tour of a Txakolí winery enables you to inspect the production process of this unique wine at close quarters. From selection of grapes to the final bottling process, you'll learn about the secrets and passion inside each bottle.
Connection with History and Culture: Txakolí is deeply rooted in the history and culture of the Basque Country. During the visit to the winery, you'll have the chance to hook up with the past and understand how this wine has evolved down through the years.
Wine-tasting with Experts: Local wine experts will walk you through an unforgettable wine-tasting experience. You'll learn about the nuances and subtleties of Txakolí, enhancing your appreciation of quality wines.
Dreamlike setting: Txakolí wineries are normally found in picturesque locations, surrounded by vineyards and seascapes. You will be treated to a comprehensive visual and sensory experience as you try the wine and relax in a peaceful ambience.
Have dinner or lunch at a Txakolí Winery. Following your exploration of the ins and outs of Txakolí production, it's time to home in on its culinary charms. Many wineries offer the chance of a delicious meal washed down with their flagship wine. Imagine your delight amid a selection of fresh, genuine local recipes, along with different varieties of Txakolí. With fresh seafood and local delicacies, your palate will be sent off on an unforgettable taste voyage.
Cheers, and have a good trip!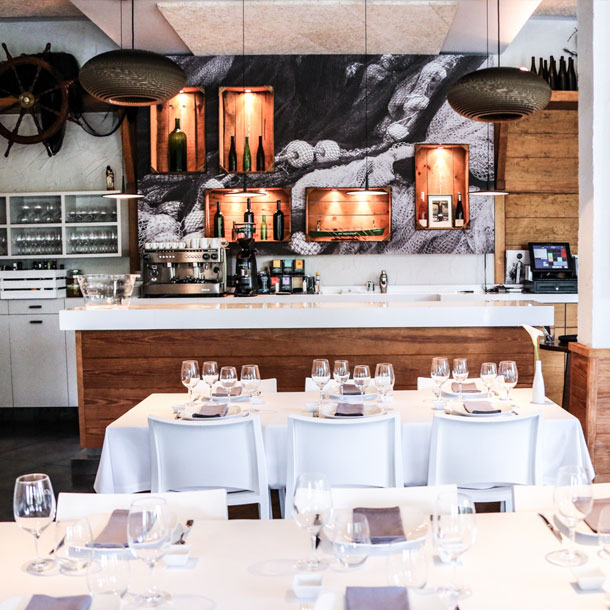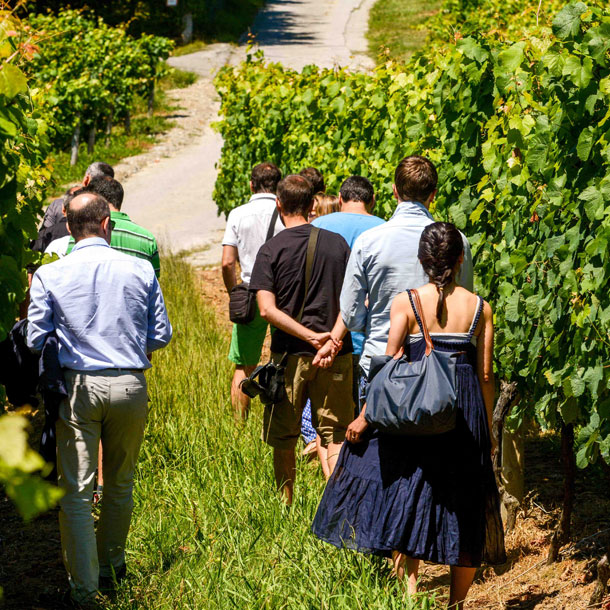 Exclusive Experiences at Zinemaldia: Discover the Nooks and Crannies that Delight the Stars in San Sebastián

Zinemaldia, that magic festival assembling artistes and filmgoers from all over the world in the beautiful city of San Sebastián, is about to start up once again.

Rekondo Restaurant

San Sebastián has one of the world's best wineries: Restaurante Rekondo. Check it out.

Don't you know what a TXAKOLINDEGI is?

If you love wine and good food... you're going to love these.

Hidden corner of San Sebastian

There is a hidden corner that all the citizens of San Sebastian know, but not all who visits gets to discover it.

The most spectacular apartments for your holidays in San Sebastián

They appear in the best rankings for their privileged locations, spectacular views...

The Belle Époque returns to San Sebastián. 1st of July

One more year horse racing returns to the San Sebastian Hippodrome. The summer season opens on July first with the most festive day.

Yoga in a forest surrounded by art

You cannot ask for more: a yoga class in the middle of nature, surrounded by forest and works of art by Eduardo Chillida.